HEIRLOOM VINEYARDS Riesling 6 Pack, Eden Valley 2018
This product is available in {{Prod.RawData.Auctions.length}} auctions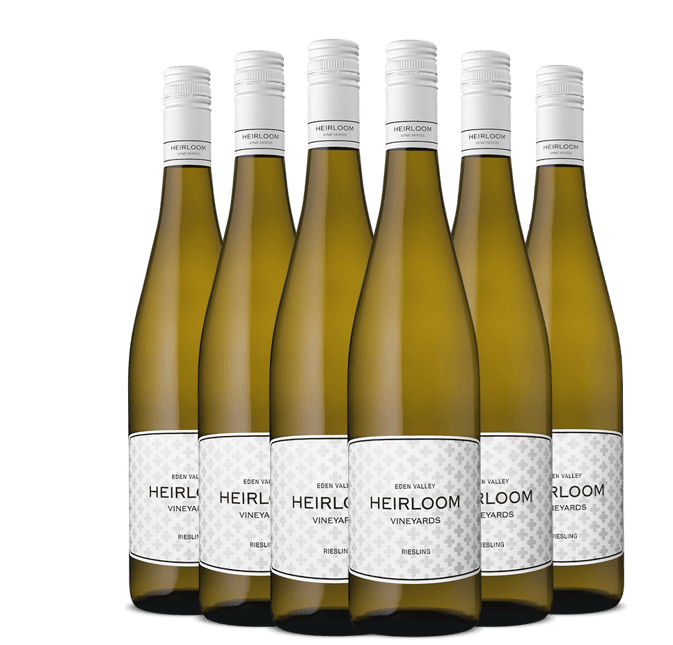 HEIRLOOM VINEYARDS Riesling 6 Pack, Eden Valley 2018
<h2>Heirloom Vineyards Eden Valley Riesling</h2> <p>Care and consistency are the watchwords for the <strong>Heirloom Eden Valley Riesling 2018</strong>. The fruit is sourced from Heirloom's lovingly tended (and best) Riesling vineyard. The due care and attention in the vineyard is mirrored in the winery, year-after-year. Each vintage, the Riesling carries the signature of the vintage, but always with signature Eden Valley citrus and acidity, and that unmistakable Heirloom quality.</p> <div class="btn btn-lang-lg btn-block btn-lang-red" style="max-width: 300px; margin: 30px auto; font-size: 13pt;"><a style="color: #fff;" href="/search?IncludeBuyNow=true&UId=17101&SubRegions=67&Varietal=318" target="_blank">Shop Eden Valley Riesling</a></div>
about this product
Heirloom Vineyards Eden Valley Riesling
Care and consistency are the watchwords for the Heirloom Eden Valley Riesling 2018. The fruit is sourced from Heirloom's lovingly tended (and best) Riesling vineyard. The due care and attention in the vineyard is mirrored in the winery, year-after-year. Each vintage, the Riesling carries the signature of the vintage, but always with signature Eden Valley citrus and acidity, and that unmistakable Heirloom quality.
Style: Riesling
Vintage: 2018
Region: Eden Valley
Code: LCLXXIIRPK
Varietal: Riesling
Country: Australia
Review James Halliday

Attractive wine, with citrus surrounding a core of tropical/passionfruit at its heart. The acidity is on the money, freshening the finish without smothering the fruit.

94 points, Wine Companion (September 2019)

Wine Show Awards Industry Accolades

Blue Gold + Top 100
Sydney International Wine Competition 2020

Double Gold Medal
China Wine & Spirits Awards Best Value 2019
Region Eden Valley
The Eden Valley is a cool and elevated sub-region of the Barossa situated in the Barossa Range to the east, overlooking the Barossa Valley. Low water availabilty, high altitude and strong winds make site selection in the region very important . The vineyeard soils are derived from schistic and sedimentary rock and are comprised mostly of red clay and sandy, silty loams interspersed with schistic gravels. The Eden Valley is renowned for its floral talc scented Rieslings and vibrant fruit pure Shiraz. Cool climate Chardonnay also performs well as does Cabernet Sauvignon and Merlot.
Winery HEIRLOOM VINEYARDS
Heirloom vineyards is the venture of husband and wife duo Zar and Elena Brooks. Inspired to make wines using Old World techniques, the couple established Heirloom in 2004, sourcing fruit from unique old vineyards in South Australia planted with the best clones, in the best sites. Elena is the winemaker and viticultural practices follow organic and biodynamic principles. Heirloom vineyards produce a range of wines including Adelaide Hills Sauvignon Blanc, Chardonnay Pinot Noir and Tempranillo, Barossa Valley Shiraz, Coonawarra Cabernet Sauvignon, Eden Valley Riesling and Shiraz and Fleurieu Peninsula Cabernet Sauvignon.